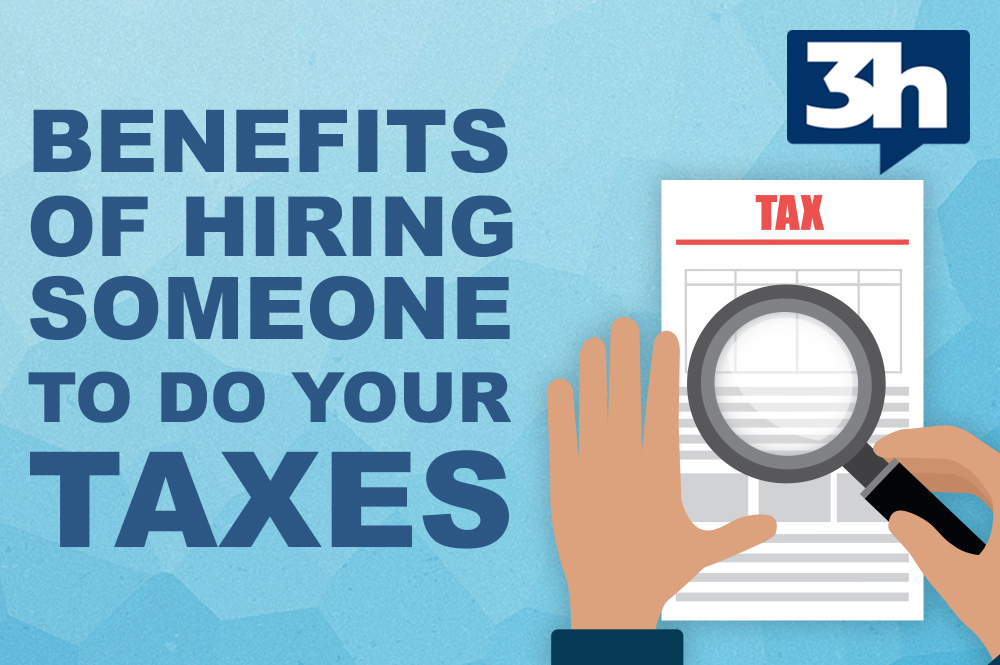 08 Feb

Benefits of hiring someone to do your taxes 

2018 is in full swing, and for some of you, the idea of taxes has not yet crossed your mind. It seems that people tend to remember that they need to do their taxes right around the time they are due. For some of you that will do your own taxes, that may be fine. But if you are looking into getting some help with your taxes this year, you may want to start a bit earlier.
But how do you know when you need some help with your taxes from a professional?
If you are a person who has a hard time with money and numbers, you may want to look into getting some help. There's nothing wrong with you; it's just finding the best tool to get the job done. If you had a significant life change, such as having a child, getting married or divorced, you might want to get your taxes prepared by a professional. There are
different tax filing
for each of these, and some of them are time sensitive, so looking sooner rather than later is essential. Finally, if you started a business this year, you will want to look at getting help with your taxes. The tax knowledge needed to make sure you are filing correctly and getting the required deductions are pretty numerous. We HIGHLY recommend hiring someone to do your taxes for your new business.
Other benefits of hiring a tax profession are:
Extensive tax knowledge that you don't have to gain.
It is their job to ensure that they are up to date on all tax laws. And goodness knows we have a lot of laws in flux right now. You don't need to understand the complicated rules of new tax reforms, and you don't need to take any extra time to figure it out.
Extra eyes to catch mistakes
Sometimes this one detail can make all the difference in the world. Before putting your information before the IRS, it is so immensely helpful to have someone double check each component of your taxes to make sure you're not mixing numbers.
If you need help with your taxes, schedule an appointment with us by visiting our contact page or giving us a call at 909-748-7732.